Welcome to HON RUN Machinery
Sawdust Dryer
Product Introduction:
The sawdust dryer is used to dehydrate wet sawdust into dry powdered or granular sawdust. The sawdust dryer consists of heating device, feeding device, transport device, discharge device, dust extraction device and other connecting parts.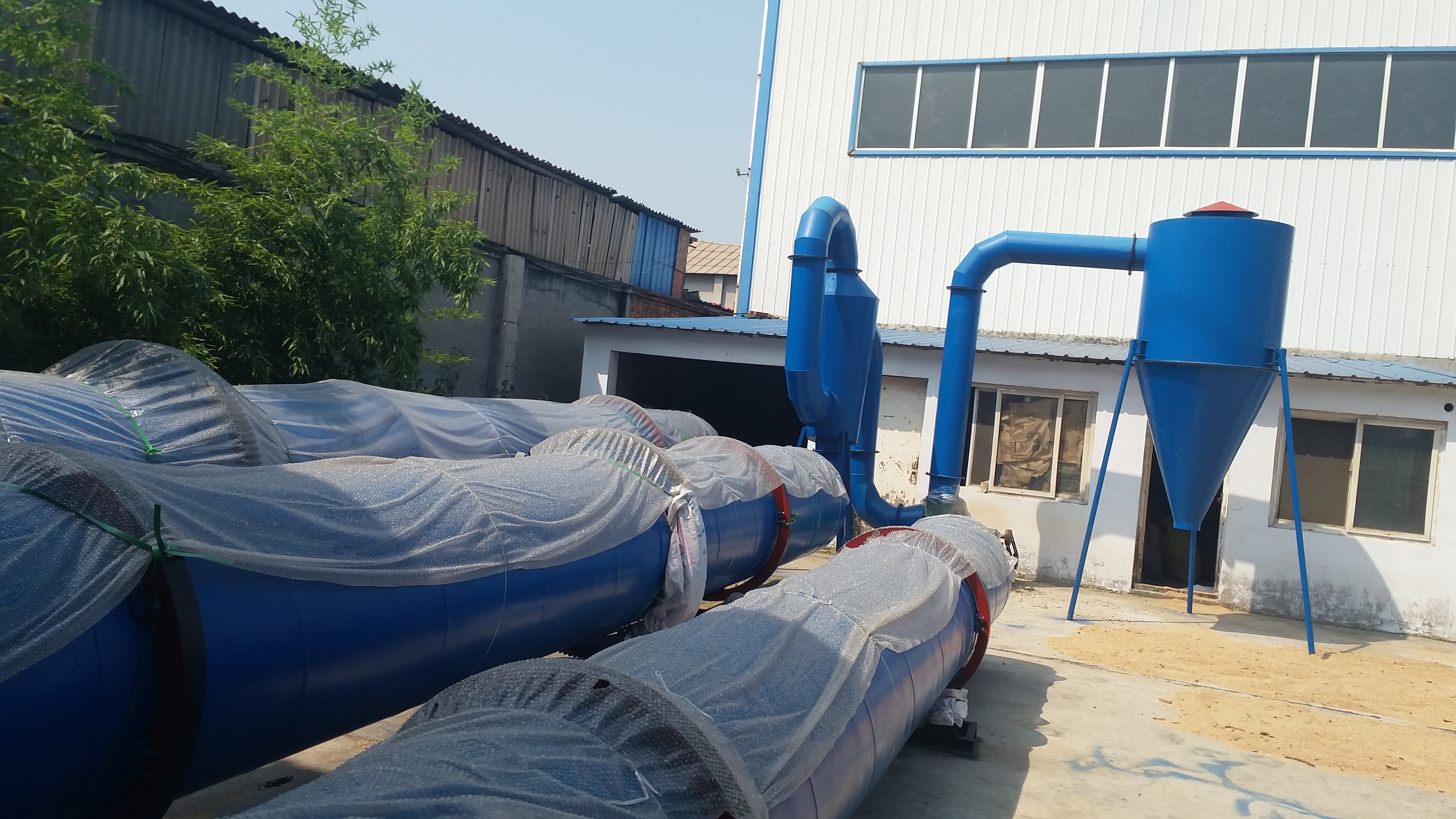 Features:
1. High drying strength due to highly dispersed of the sawdust in the hot gas stream, and the material gets fully dried.
2. Short drying time.
3. Simple structure, taking small floor area, simple construction and maintenance.
4. Large capacity, high thermal efficiency reaching 60% in case of drying non-bound water.

Working Principle:
Wet material is loaded from one head of the dryer, and then it is stirred by the bafflers that are uniformly distributed in the barrel. Material is uniformly distributed and dispersed in the dryer, fully contact the hot air of parallel (or counter) flow, so the drying process is expedited, and the impulsion power of media transfer is enhanced. During the drying process, material is under the effect of angled baffler and hot air, moves to the star shape unloader that is at the other head of the dryer.
Hongrun series machine list:
wood crusher machine
|
straw crusher machine cost
|
wood chip crusher
|
wood powder machine crusher mill pulverizer
|
hammer mill crusher
|
charcoal pulverizer crusher
|
chicken manure drying machines
|
grain dryer machine
|
rotary dryer installation
|
tumble dryer air pipe
|
air pipe dryer in China
|
sawdust dryer for sale
|
mineral rotary dryer
|
box type dryer machine
|
charcoal rod making machine
|
charcoal ball making machine
|
charcoal tablet press machine
|
charcoal briquette extruder machine
|
hoisting type carbonization furnace
|
palm fiber rotary carbonization furnace
|
coconut shell charcoal carbonization Furnace
|
biomass sawdust dryer
|
BBQ charcoal equipment
|
environmental protection carbonization furnace
|
hookah charcoal making machine
|
charcoal machine equipments
|
mechanism charcoal machines
|
charcoal machines price
|
straw rod making machine
|
charcoal powder tablet press machine
| Model | HGT-1000 x 10 | HGT-1200 x 12 | HGT-1500 x 14 |
| --- | --- | --- | --- |
| Power | 4kw | 7.5kw | 11kw |
| Capacity | 1~3ton/h | 5~7ton/h | 8~10ton/h |
| Diameter of feed materials | 0-200*240 mm | 0-200*240 mm | 0-200*240 mm |
| Working Temperature | stove 300°C | stove 300°C | 300°C |
| Consumption of wood waste | 20-30kg/h | 20-30 kg/h | 40-50 kg/h |
| Overall size | Φ1m, length 10 m | Φ1.2m,length 15 m | Φ2.2m,length 28 m |
| Weight | 6000kg | 10000 kg | 18000 kg |