Food& charcoal briquettepacking machine is suitable for various industries, applicable scope: biscuits, bread, instant noodles, daily necessities, industrial parts, cartons or trays and other regular objects with angular packaging, widely used in food, medicine, chemical industry, agriculture, lubricating oil and other industries.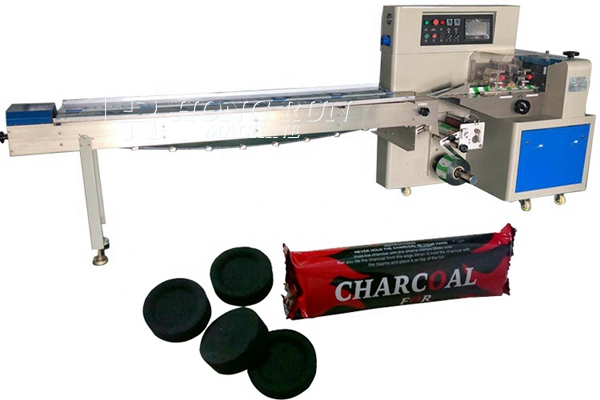 Main performance and structural features:
1: Double inverter control, bag length can be set, no need to adjust, one step in place, save time and film.
2: Human-machine interface, convenient and fast parameter setting.
3: Fault self-diagnosis function, clear fault display.
4: High sensitivity photoelectric color standard tracking, digital input sealing and cutting position, make sealing and cutting position more accurate.
5: Temperature independent PLD control, better suitable for all kinds of packaging materials.
6: Positioning stop function, do not stick knife, do not waste envelop.