In addition, the material inside the machine under the action of blades, both circular motion, but also axial movement, according to the movement of materials produced convection mixing, shear mixing and diffusion mixing; according to the mortar need to add about 10 mm of poly Benzene fiber, not easy to disperse when stirring this feature, we have installed a set of flying knives, through high-speed rotation, the knot of fibers dispersed, to achieve the desired effect.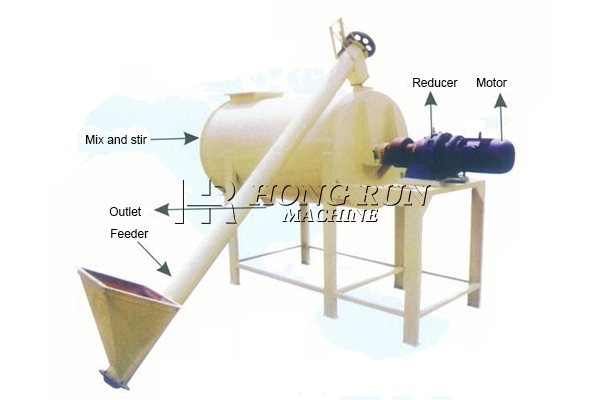 Performance characteristics of the structure
Mixing of dry mixers requires that all participating mixes be distributed evenly. The degree of mixing is divided into ideal mixture, random mixture and completely mixed state. The degree to which the various materials are mixed in the mixing machinery depends on the proportions of the materials to be blended, the physical state and characteristics, the type of mixing machinery used and the duration of the mixing operation.
The main components of the equipment
Dry mixer main body, motor (power supply is 380V, 50Hz three-phase AC) .Among them:
Dry mixer 1000 (motor output 3KW)
Dry mixer 2000 (motor output 5.5KW)